History records different names of geographical places and tribes of Sindh, Southern Punjab and Baluchistan as they appear in Vedas (100-800 BC), Purans (600-500 BC), Mahabharata (400-200 BC), Ramayana (100 BC), Panini (400 BC), Periplus (100 BC - 50 AD), Ptolemy (140 AD) and Arab and Persian travellers (711-1000 AD). These are presented in table below: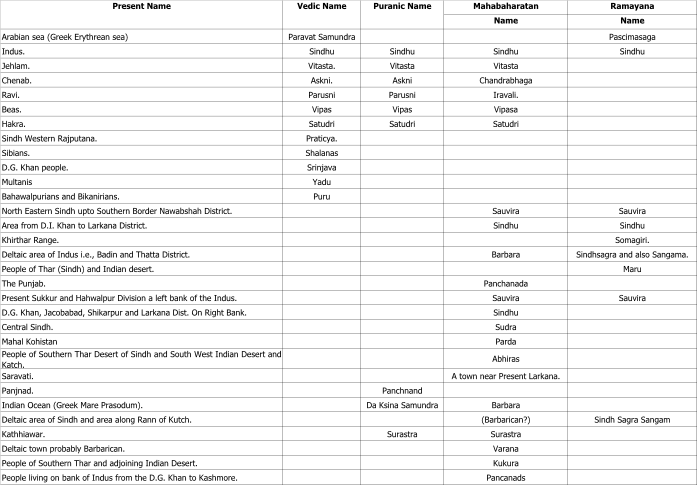 7th to 6th century BC, some geographical names known from description of 16 Majananpadas by various sources.

560-325 BC, same geographic names as 8th-6th century BC, and with the following new names added form Panini's grammar of Sanskrit, "Astadhyoya".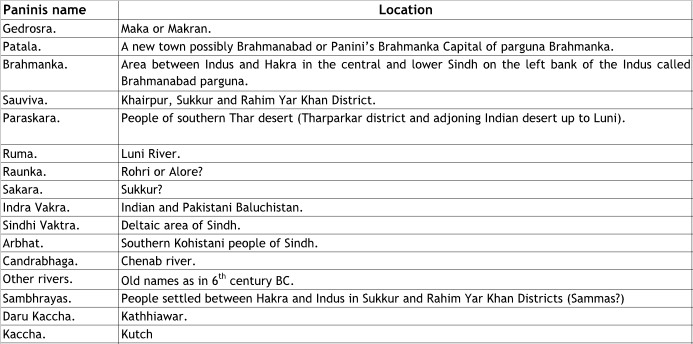 Geographical names of 5th and 4th centuries BC.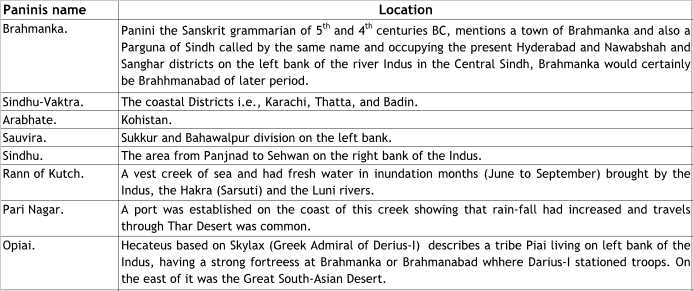 Geographical names and their equivalents as per Roman and Greek writings (500 BC to 100 AD).

200 BC - 200 AD geographical places during Bactrian Greek, Parthian and Scythian rule of South-Asia and their present equivalents.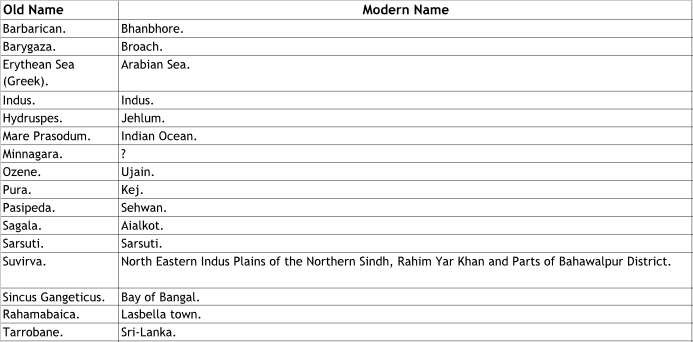 Town of Sindh and adjoining areas on Ptolemy's Geography (140 AD).
The table below shows names of places in Sindh according to Ptolemy and possible modern locations and names.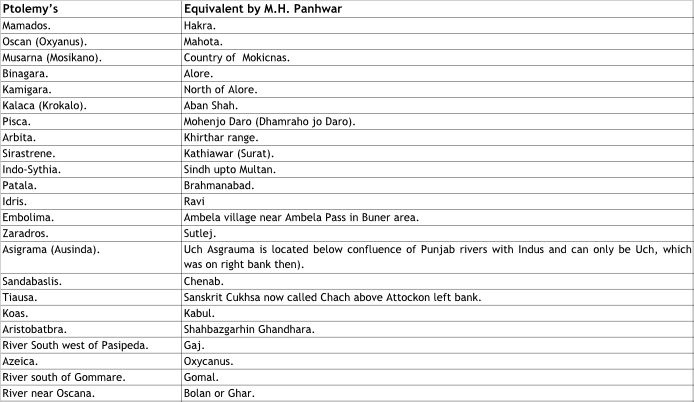 Ptolemy's names and equivalent by Eggermont and M.H. Panhwar

711-1000 AD from Arab Geographers maps or Arab Travellers Accounts.
Name and places shown in Arab maps and modern equivalents: